Preventive Care
One of the best ways to help your pet maintain proper long-term health is by ensuring they receive regularly scheduled routine exams. 
A routine vet check-up in Cincinnati includes regular vaccinations, parasite prevention, and proper nutrition. They also allow your pet the chance to live a long and healthy life. 
Since prevention is often easier than the cure, routine checkups for your cat or dog allow us to stop health issues from occurring altogether or catch and treat them before they become advanced.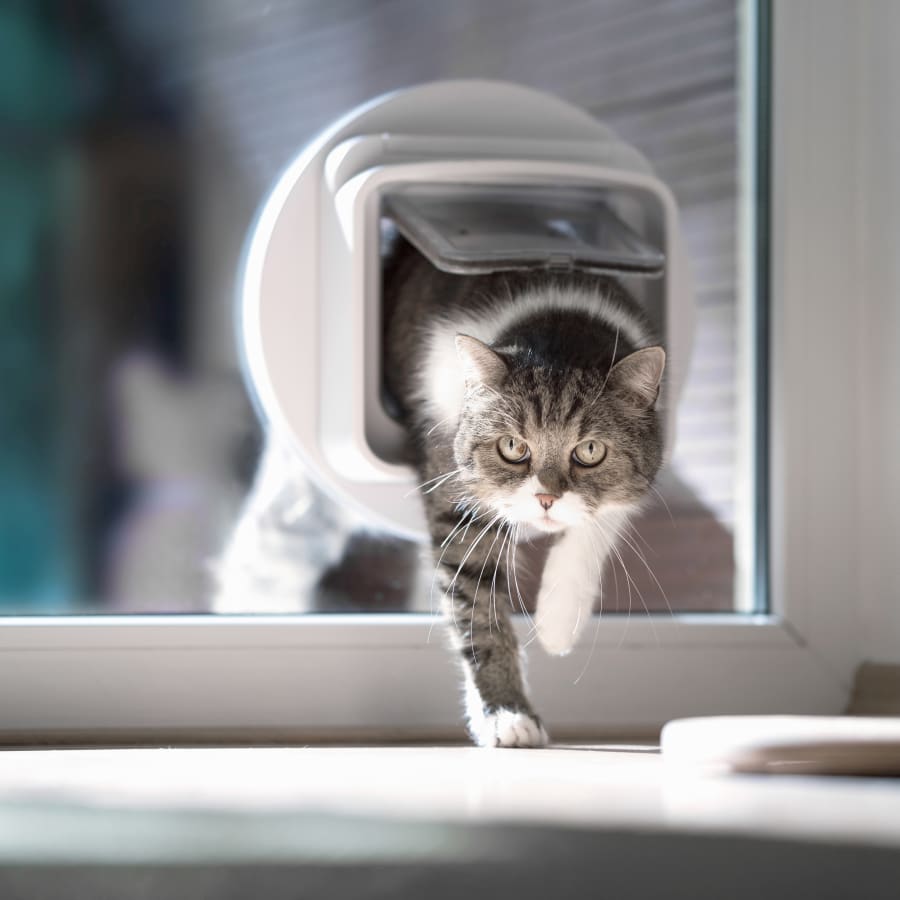 What to Expect During a Routine Checkup
Your Cincinnati vet will provide your pet with an in-depth examination to get an accurate idea of their physical health. To ensure your cat or dog has a thorough checkup, our clinic's routine wellness exams include:
General Condition
Things like your pet's level of alertness, their weight, how they walk or how they stand are all traits that can provide valuable insight about your pet's overall health. 
Coat & Skin
Ensuring your pet's skin and fur is healthy can be as simple as checking for lumps, bumps, abnormal shedding, excessive oiliness or dryness. Our trained professionals check for these and more.
Face & Head
Just like routine checkups for humans, a wellness exam for your pet will be a chance for the vet to check eyes, ears, nose and mouth. Any abnormalities or discharge can be early signs of health issues, and catching them earlier is always best.
Internal Health
Once we've covered the external examination, we'll check your pet's internal health. We will check their heartbeat and pulse as well as their blood pressure to ensure their heart is health. Similarly, we'll check their lungs to ensure they aren't having trouble breathing. 
We'll check their lymph nodes and abdomen for pain or swelling and to make sure that internal organs, like the spleen, bladder and kidneys, are all healthy.
Review of Findings
Finally, we'll present the findings of the wellness exam to you and discuss any potential points of concern. We may also offer advice or recommendations to ensure your dog or cat is getting the proper nutritional requirements.
Checkups for Puppies & Kittens
Newborn cats and dogs require special care in the first weeks to set them up for a long, healthy life. That's why it's a good idea to make sure puppies and kittens also get regular wellness exams.
Routine exams for puppies and kittens include a thorough physical examination, inoculation against common diseases and illnesses, doses of deworming medication as well check for intestinal parasites. 
We want to make sure you are well-equipped with the knowledge to take the best care of your new fur friend, so you'll get a puppy or kitten 'kit' with informational material to help you better care for your newest family member. And remember, we're always available to answer any questions or concerns you have about your pets, so feel free to ask as many questions as you'd like both during and after your appointments.
After the initial checkup for your puppy or kitten, we recommend you bring them back routinely to ensure they remain in good health and for any necessary booster shots. 
Seniors
Thanks to advances in technology and research, cats and dogs are enjoying happier, healthier, and longer lives, which is great news. However, senior animals often require additional or specialized healthcare, making wellness exams just as important for senior pets.
Along with the routine checkup, senior pets are also examined for health issues unique to elderly animals, such as poor vision or weakened bones. Sometimes, we'll need to perform lab tests to get clearer or more detailed info about your pet's condition, so we can help you help them live longer and healthier lives.
Vaccinations & Prevention
As part of a routine wellness exam at our Cincinnati animal hospital, the vet will also check to make sure your cat or dog is up to date on their vaccinations and ensure any concerns or issues are quickly checked and resolved.